Please find helpful links below.

The Laminex Group
The Laminex Group is the leading marketer, distributor and manufacturer of premium decorative surfaces in Australia and New Zealand and has a portfolio of market leading brands including Laminex which is Australasia's leading brand of decorative surfaces.
https://www.laminex.com.au/


Caesar Stone
CaesarStone is a leading manufacturer of quartz surfaces. Style combined with functionality makes CaesarStone Quartz surfaces the ideal choice for a variety of uses and applications, such as kitchen bench tops, splashbacks, vanities, bathroom wall surfaces and more.
https://www.caesarstone.com.au/
Titus Tekform
The Tekform Group of Companies are wholly Australian owned, importing and distributing a large range of products used by builders, cabinet makers, joiners, commercial furniture manufacturers, commercial shop fitters, kitchen manufacturers, vanity and wardrobe manufacturers, furniture manufacturers and caravan and mobile home manufacturers.
https://www.titustekform.com.au/

Hafele Australia Pty. Ltd.
Hafele is a highly-regarded partner to building planners, to the woodworking industry, to the joinery and related trades, and to property developers.
https://www.hafele.com.au/en/

Oliveri Sinks
The kitchen is the heart of the home. Oliveri inset sinks enhance and complement the other stylish appliances in your kitchen.
https://oliveri.com.au/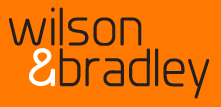 Wilson & Bradley
Wilson & Bradley distributes and supplies a range of kitchen and cabinet hardware to the kitchen and cabinetmaking industry for the past 40 years. Wilson & Bradley has an extensive product range.
https://www.wilbrad.com.au/

Blum
Blum is well known and valued as an innovative family owned company that operates on an international scale. Blum makes opening and closing furniture a mesmerising experience and deliver quality of motion to enhance the convenience to the entire home. Blum ensure that their products inspire users a furniture lifetime by completing research, conducting test, and carry out ongoing optimisations.
https://www.blum.com/au/en/

Smartstone
Today, Smartstone is Australia's fastest growing distributor of engineered quartz surfaces. Smartstone has become the name trusted by architects, interior designers, renovators, builders and developers. Smartstone's stunning collections feature some exclusive colours unavailable anywhere else in the world.
https://www.smartstone.com.au/

Essastone
Immaculately designed and crafted in Europe from the world's finest raw materials. Essastone encapsulates the superior functionality of engineered stone with finishes so beautiful; they're a work of art. Essastone is ideal for benchtops, splashbacks, vanities and feature walls.
https://www.laminex.com.au/about-laminex/brands/essastone

Quantum Quartz
Quantum Quartz is Australia's leading distributor of natural and engineered stone. Established in 1989 and still today an Australian ownership. Quantum Quartz provides innovative design options to the architectural and design communities, stone fabricators, builders, developers and renovation retailers as well as homeowners.
https://www.wk.com.au/

Winnings
Winnings is Australia's leading kitchen and laundry specialist, with a superb range sourced from the world's finest brand. Winnings expert team of buyers search the globe to find the most outstanding products at the forefront of design and innovation.
https://www.winningappliances.com.au/